Computer Services Lichfield and Staffordshire, PC and Server Repair.

Does your Lichfield Business need help with Computers, Server or Network?
Computer Services Lichfield
We offer your Lichfield based business IT Support and computer services that are second to none. We have many years of business computer services and repair experience to fix your issues.  We can also help you to work more efficiently.
We help to reduce the day to day computer and Server problems that an office or factory experiences.We are mainly a business IT Support Service, but we are very pleased to help local domestic PC/Laptop users and remote or Home Workers too.
Should you have a very urgent computer or Microsoft Server fault we offer a same day call out repair service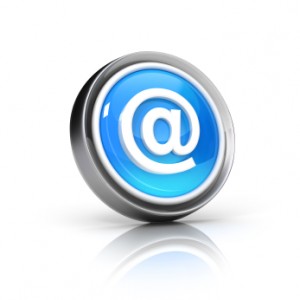 for the Lichfield and surrounding area. We do not even limit our operations to normal office hours, this enables us to repair your PC, Laptop Computer or Microsoft Server Overnight and also attend your business out of hours. We can assist you and your Business with Microsoft Servers including Microsoft Small Business Server, Exchange Email Servers and types of Microsoft File Servers.
Total IT Services – computer services Lichfield, we repair, upgrade and maintain Microsoft Servers, PC and Laptop  We can offer your business an IT support maintenance contract to help reduce future problems or, if you prefer, Ad-Hoc PC repair call outs.
We can assist you with Server and network faults or failure, general IT poor performance, Broadband internet faults and equipment installations including ADSL Routers, Firewalls and Networking.
Our general PC computer services include: Virus removal, data recovery, daily automatic backup solutions, Laptop repair including screen replacements and Microsoft Server installations and business computer services Lichfield
With all of our Microsoft Server accreditation's together with the being a business link approved IT Support supplier you have the peace of mind that you are dealing with professional, trained and competent engineers.
Call Our Lichfield Computer Services office toay on: 01543 898183
Computer Services Lichfield | PC and Server Repair Lichfield | Computer Callout | Server Maintenance Contracts |  IT Support Lichfield
We like to help our customers to prevent any major computer problems whenever possible, we can help your business to plan for the worse and even "copy" an image of your Server to a file. This copy then allows us to get your business up and running again the same day should your server hardware fail completely. We can look after your network regardless of your server manufacturer for example HP, Dell IBM and Acer. We can offer your office, factory or any type of business computer services Lichfield.
If you are not happy with your current computer services company, we can help you to make the switch with minimum fuss – it's normally a very easy and straightforward process. Most of our new clients wonder why they have put up with poor service for so long before coming to us! We can offer references from our current Midlands based clients and customers that we provide IT services Lichfield.
IT Support Lichfield Staffordshire | Computer  Services Lichfield | Data Recovery and Virus Removal